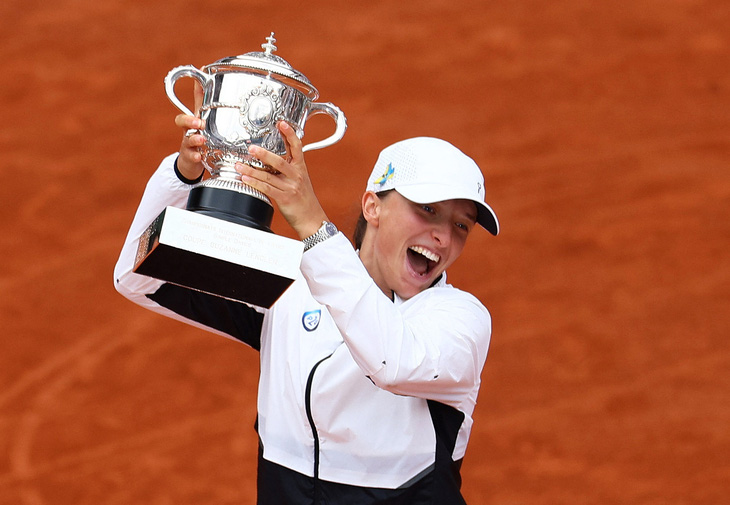 Roland Garros: Iga Swiatek wins her 4th Grand Slam title World No. 1 women's singles player, Iga Swiatek, defeated her opponent, Czech player Muchova, with a score of 2-1 (6-2, 5-7, 6-4) in the Roland Garros final.
Before the match, Swiatek was highly regarded due to her dominant performance throughout the tournament. She did not lose a single set on her journey to the final.
On the other hand, Muchova was considered an interesting dark horse in this year's competition. The Czech player is ranked only 43rd in the world. However, she surprised everyone by defeating a series of strong seeded players. Notably, her victories against the 8th seed Sakkari in the first round and the 2nd seed Sabalenka in the semifinals stood out.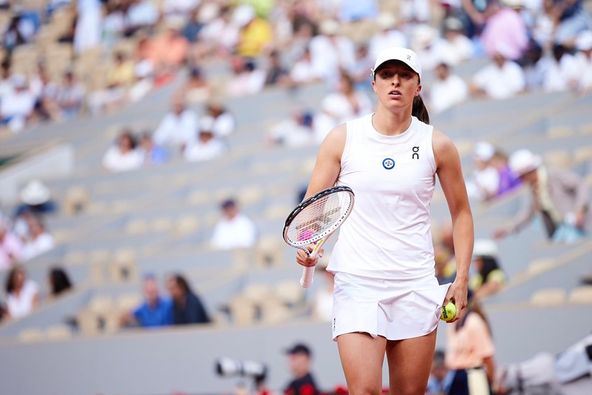 Swiatek started the match easily with a 6-2 victory in the first set. However, in the second set, the world number one player was caught off guard by Muchova's aggressive playing style. The Czech player launched relentless attacks, scoring points with impressive net approaches. As a result, Muchova successfully broke Swiatek's serve three times to win the set 7-5.
There were moments when Swiatek seemed to lose confidence in the final. However, with continuous guidance from coach Tomasz Wiktorowski and sports psychologist Daria Abramowicz, the Polish girl gradually regained her composure in the final set.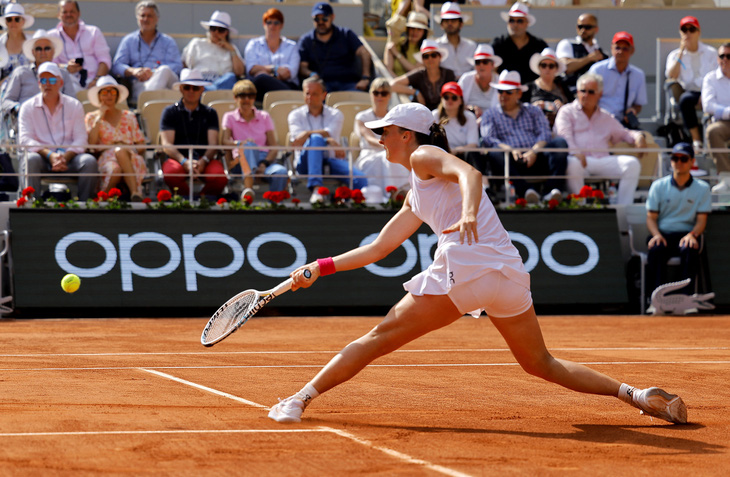 The match remained highly competitive, but the superstar quality helped Swiatek shine at crucial moments. She successfully broke Muchova's serve for the fifth time to win 6-4 in the third set. In the end, Swiatek successfully defended her Roland Garros title.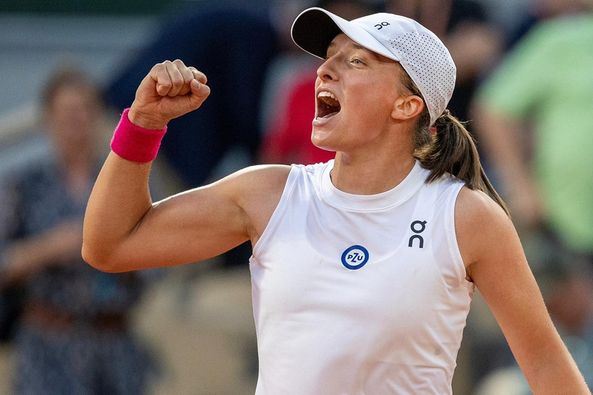 This is Swiatek's third Roland Garros title and her fourth Grand Slam championship. With this achievement, Swiatek joins the ranks of Naomi Osaka and Kim Clijsters in terms of the number of Grand Slam titles won in history, placing her among the elite female tennis players.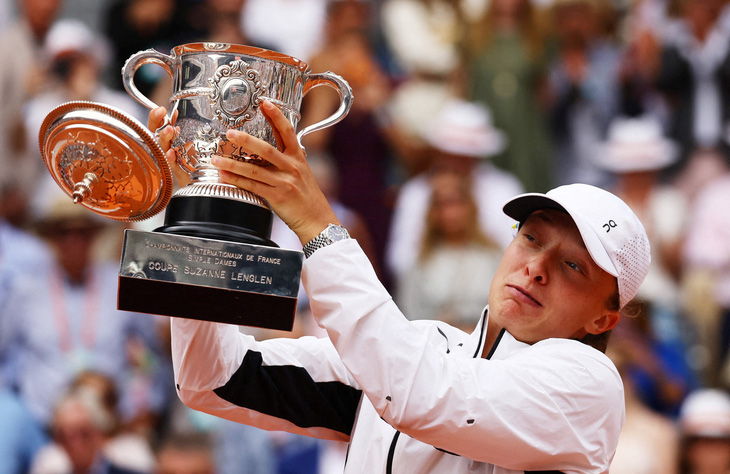 The funny moment when Swiatek carelessly dropped the lid of the trophy – Photo: REUTERS
"I truly love this court. It's clearly my favorite court (Roland Garros). I want to express my gratitude to my team. Teamwork is very important in tennis, even though it is an individual sport," Swiatek thanked her coaches and support staff.
Swiatek has shown impressive form since early last year. The 22-year-old has held the top spot in the world rankings since April 2022. This championship ensures that Swiatek will continue to reign at the highest peak of the tennis world for approximately a year.